/dance with us/
Laisse-Moi has tales of Berliner nightlife, tragic glamorous heroines, women having sex with machines, and failed loves. Dancing to fight melancholy: that's the motto of this three-women band inspired by German no wave and French 80's pop music.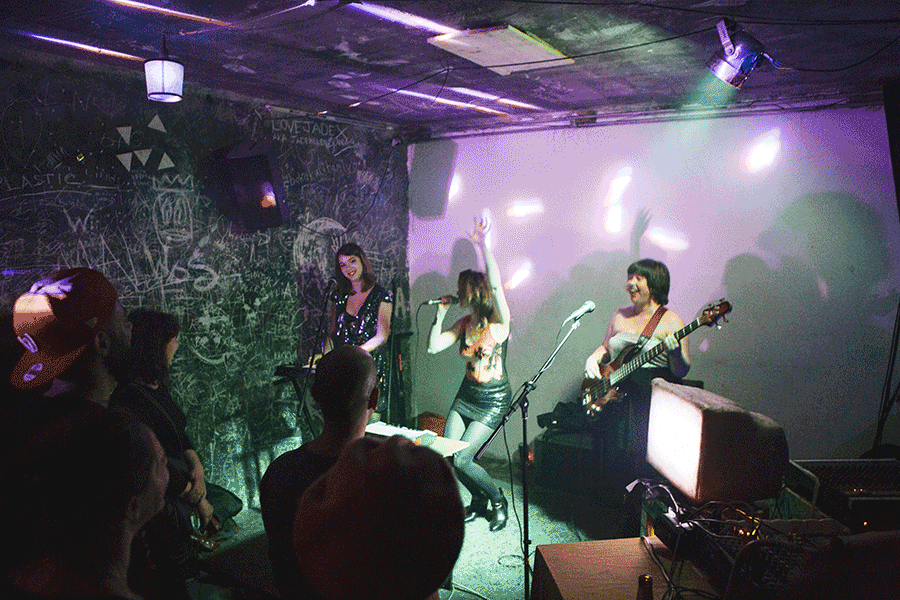 ---
/upcoming shows/
Currently, we don't have any shows scheduled.

---
/music/
Our EP BLUE SPOT is out now! Get it on Bandcamp!

---
/video/
---
/get in touch/
For more info and booking, contact Laisse-Moi.
For press info, images and more, check out our press kit.
---
| HOME | SHOWS  | MUSIC | VIDEO | ABOUT LAISSE-MOI |