Live shows
27 octobre 2019, Festival OBERNOIR, L'International, Paris
13 juillet 2019, Le Zorba, Belleville, Paris / Le Zorba, Paris, July 13th 2019
7 septembre 2019, Soma, Pristina, Kosovo / Soma, Pristina, Kosovo, September 7th 2019
May 21st, 2019: New Wave Party VI avec Laisse-Moi (Paris), A.D. Mana (Berlin), Sky (Varsovie) + The Bakounines (Paris), L'INTERNATIONAL, Paris
April 26th, 2019: Laisse-Moi @1999, Paris + Marie Klock + Fleur Offwood
July 11 2018: Schokoladen, Berlin + Birdcloud
April 4 2017: Grüner Salon, radio show – BBC World Arts Hour on Tour in Berlin
September 8 2016: 8mm Bar, Berlin + DJ Ran Huber
July 7 2016: amSTARt presents: BLUE SPOT EP Release Party at URBAN SPREE, Berlin
The day we've all been waiting for: Our EP « BLUE SPOT » is finally going to be released! Party with us and our friends Stephen Paul Taylor (live), André Pahl (DJ) and Ondula (DJ).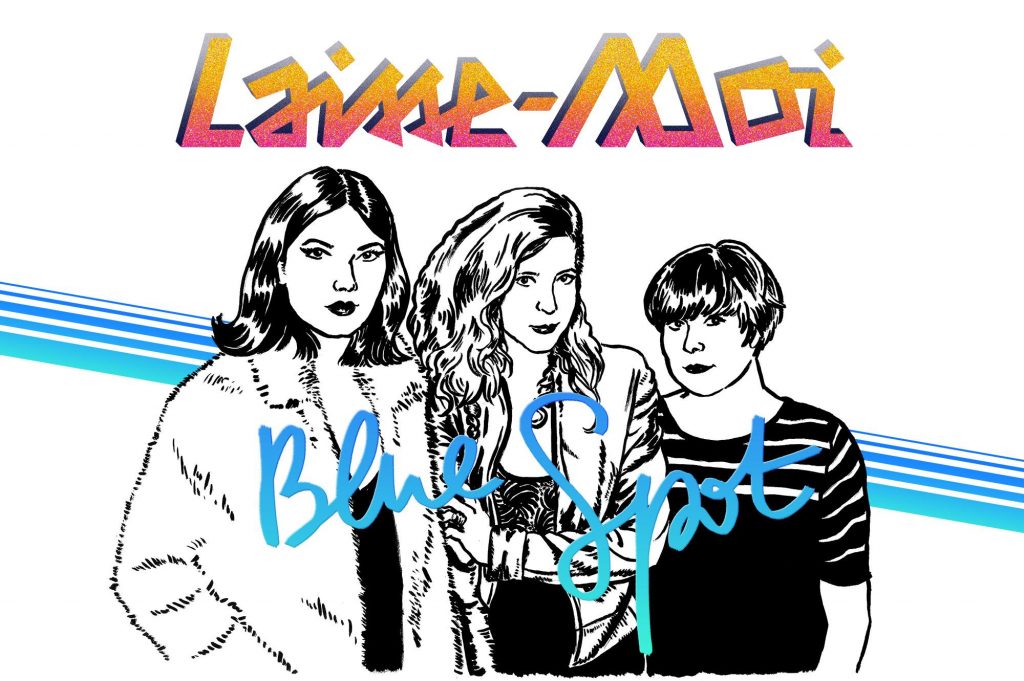 ABOUT – BLUE SPOT EP
Four synthpop songs infused with the blood of a beating Berlin heart, the nightlife and the love life of three women who decided, one day, to make music with what they found on their way: an old drum machine, a bass gathering dust, a small synth bought on the internet. As it went on, playing around became a serious game. The "Blue Spot" EP is a triangle love story of do-it-yourself with Berlin high energy and French refinement. The Blue Spot EP was produced and recorded by Andrew Fox and Gerrit Haasler at Blackstone Studios Berlin.
June 25 2016: 48h Neukölln – Musikschiff « Hungry Beats », Berlin
June 16 2016: Thursday Synth Fever: La Chatte, Rancune, Laisse-Moi, Volcan, ACUD MACHT NEU, Berlin
April 14 2016: Loophole, Berlin
April 1 2016: Flittchenbar im Südblock, Berlin
February 5 2016: Culture Container, Berlin
October 17 2015: Madame Claude, Berlin
---
| HOME | SHOWS  | MUSIC | VIDEO | ABOUT LAISSE-MOI |